We occasionally breed extraordinary, long-awaited for puppies who are born and raised in our home (they leave here used to lots of noises & visitors). Pups have Early Neurologic Stimulation and Early Scent Introduction as well loads of socialization; check out our Youtube channel for loads of videos of past litters. Please come and visit us or join us for a Facetime or video call anytime. Dams and sires over 3 years old. Parents are matched using pedigrees and software to calculate genetic relatedness (www.Betterbred.com) and using the UC Davis V.G.L. Genetic profile analysis and the Standard Poodle Health Registry Database. Pups are vet-checked, wormed, professionally structurally evaluated & temperament tested to match their families. Pups are microchipped and registered with the Canadian Kennel Club (it's the law!). Your puppy is guaranteed free of genetically inherited defects that will impact quality of life for five years for most defects (written guarantee). Your kit has: blanket, toy, treats, ear cleaner, brush, pedigree, probiotics, a two week supply of puppy food, a binder with helpful documents including a day by day puppy tracking sheet of his first 8 weeks, a copy of temperament testing, his ESI results, health booklet with first vaccine and microchip information, six weeks of free health insurance, & a life-time of support.
If you'd love a GLICKS puppy, please fill out a PUPPY BUYER'S QUESTIONNAIRE

Is FOSTERING for you? I am always looking for qualified Guardian homes (within 2 hours of Montreal).
You can copy & paste the Questionnaire into the body of an email &/or call with your questions (514-688-8634). 
References expected and gladly given.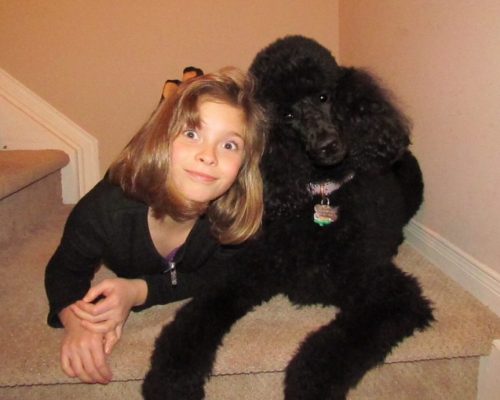 Sienna and Pixie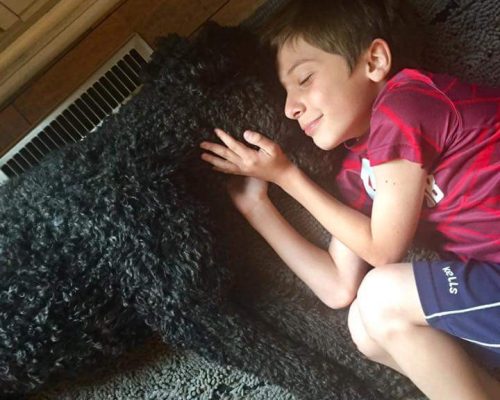 Noah and Comet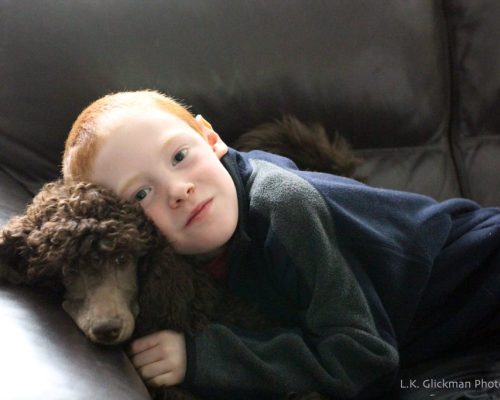 Gavin and Rebel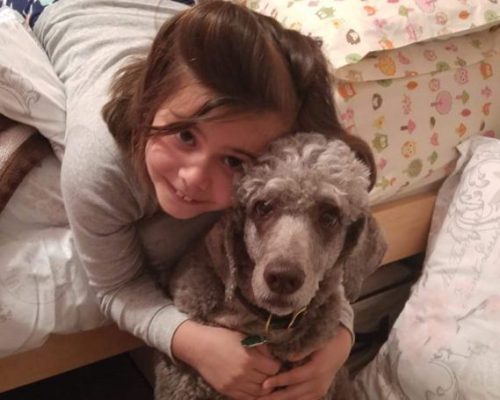 Romi with her mistress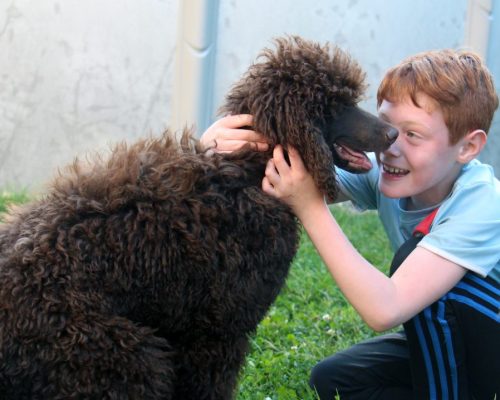 Gavin and Windy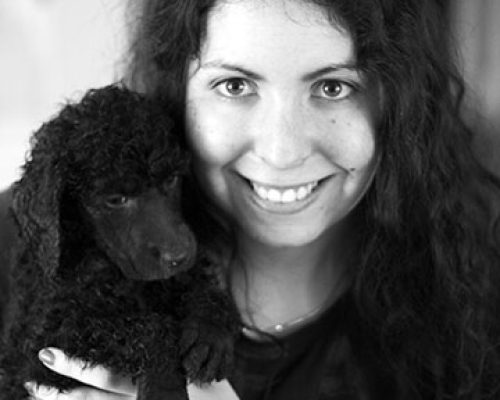 Zoe and Bruce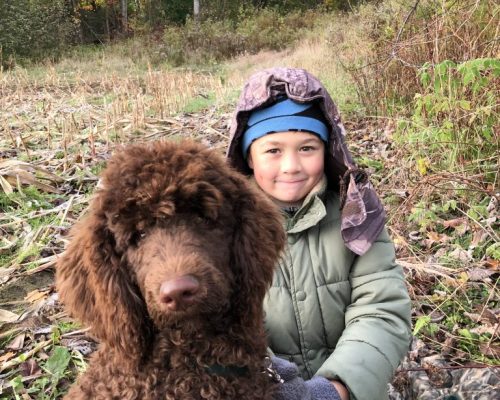 Alex and Midori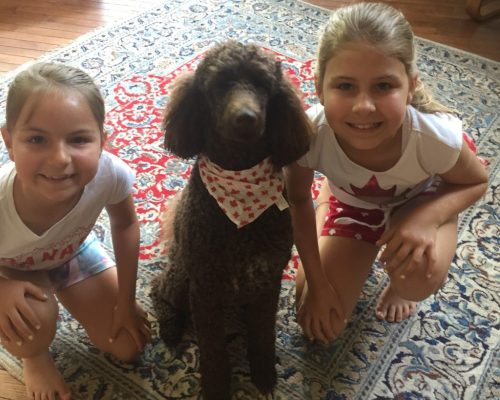 On Parle Français! Portée suivante 2022. Réservations acceptées. Chiots avec conformation et potentiel excellente pour performance ou thérapie, selons vos besoins. Attestation médicale garantie pour les parents: (certification des hanches, examen de la vue, panneau thyroïde, cardiac, dégagements pour maladie de von Willebrand, NEwS, DM, PRA, et d'autres maladies génétiques testées du patrimoine). Les chiots ont un garantie ecrite contre des maladies génétiques pour 5 ans. Tous les résultats sont affichés à l'OFFA (chercher pour les chiens GLICKS) et aussi ils sont affichés sur chaque page individuelle de mon chien.
L.K. Glickman 514-688-8634 9-9 EST